Dr Olumide Obstetricians and Gynaecologists
MBBS, MRCOG, DM, Subspecialty Gynaecological Oncologist
Dr Olumide Ofinran graduated from the College of Medicine, University of Lagos, Nigeria in 2002. After completing his house officer posts at the Lagos University Teaching Hospital, Idi-Araba, he undertook specialty training in general obstetrics and gynaecology in London, Scotland and the West Midlands.

During his specialty training, Dr Ofinran undertook a period of research into ovarian cancer, an original laboratory-based translational research for which the University of Nottingham awarded him a postgraduate Doctorate of Medicine degree.

On completion of his general obstetrics and gynaecology training, he undertook advanced subspecialty training in gynaecological oncology and laparoscopic surgery at the gynaecological cancer centres of the University Hospitals of Leicester NHS Trust and Northampton General Hospital NHS Trust, two of the biggest and busiest NHS Trusts in the United Kingdom.

Dr Olumide Ofinran is a member of the Royal College of Obstetricians and Gynaecologists (RCOG) and an accredited British Society for Colposcopy and Cervical Pathology (BSCCP) colposcopist. He is an author with the RCOG essential gynaecology skills programme and a member of The European Society of Gynaecological Oncology (ESGO) and The British Gynaecological Cancer Society (BGCS).

He was the West Midlands Obstetrics and Gynaecology trainees' representative from 2007 to 2015. A position for which he was nominated and elected by his peers; he organised regional meetings, developed their website and represented West Midlands trainees at school board meetings.

Dr Olumide Ofinran has published in peer-reviewed journals in gynaecology cancer; in particular ovarian cancer. He teaches regularly on a number of local, national and international courses and he is regularly invited to lecture at local, national and international meetings.

He is a motivational speaker and in his spare time enjoys amateur photography and podcasting.




Social links
Dr Olumide Obstetricians and Gynaecologists's latest posts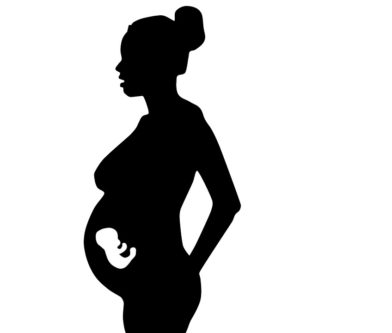 2018-04-09 11:06:48 AM
Pre-eclampsia is a condition that affects some pregnant women, usually during the second half of pregnancy (from around 20 weeks) or soon after their baby is delivered. The early signs of pre-eclampsia include having high blood pressure (hypertension) and protein in your urine (proteinuria). It's unlikely that you'll notice these signs, but they should be … Continue reading "PRE-ECLAMPSIA BY DR OLUMIDE OFINRAN"