Gifts for your partner, family and friends usually add up quickly and it can be quite heart-breaking to realise just how expensive the process of acquiring these gifts can be. But the most thoughtful gift doesn't always have to be expensive, right? So setting a budget for yourself when gift shopping is a great way to celebrate the holidays without breaking the bank. Besides, a budget doesn't have to stop you from giving quality presents. To help you stick to a $50 per gift budget, we've put together some of the very best gifts under $50 you can buy from our shop right now. From hoodies/jumpers, throw pillows, Afrocentric tees to mugs and canvas paintings – there's something for everyone on your list.
1. Little Black Girl Kids Eco Hoodie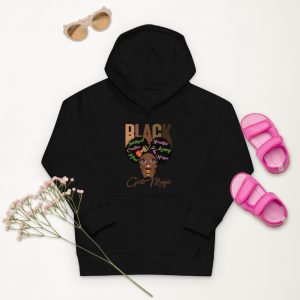 Looking for a comfy hoodie for your little one? This premium quality kids eco hoodie has a front pouch pocket, ribbed cuffs, and a lined hood for additional warmth. It's snug and soft to the touch. What's more, the hoodie is made from organic cotton and recycled polyester, making it a more earth-friendly fashion choice!
Get the Little Black Girl Eco Hoodie
2. Happy Holidays Throw Pillow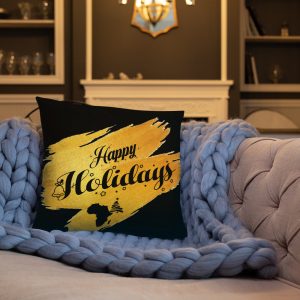 Enjoy the season with our beautiful happy holidays throw pillow. Strategically placed accent can bring the whole room to life, and this pillow is just what you need to do that. What's more, the soft, machine-washable case with the shape-retaining insert is a joy to have long afternoon naps on.
Get the Happy Holidays Throw Pillow
3. Baby Christmas Short Sleeve One Piece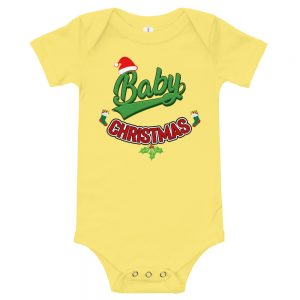 Make Christmas memorable and dress your baby to the nines with this 100% cotton one piece. It has three snap leg closure for easy changing, a comfortable envelope neckline, and a beautiful print that's bound to get the baby all happy and giggling.
Get the Baby Christmas Short Sleeve One Piece
4. Daddy/Mommy Christmas T-Shirt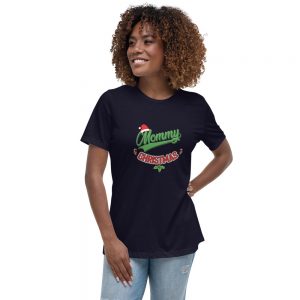 This just might be the softest and most comfortable women's t-shirt you'll ever own. Combine the relaxed fit and smooth fabric of this tee with jeans to create an effortless every-day outfit.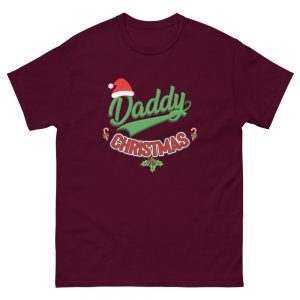 The 100% cotton men's heavyweight tee will help you land a more structured look. It sits nicely, maintains sharp lines around the edges, and goes perfectly with layered streetwear outfits. Plus, it's extra trendy now!
Get the Mommy Christmas T-Shirt
Get the Daddy Christmas T-Shirt
 
5. Brother/Sister Christmas Short Sleeve T-Shirt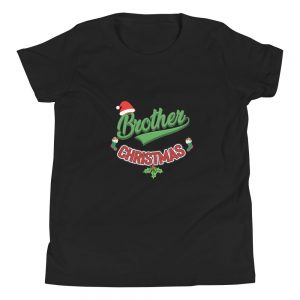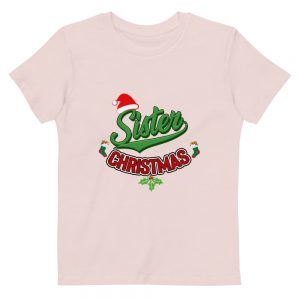 This is the tee that you've been looking for, and it's bound to become a favorite in any youngster's wardrobe. It's light, soft, and comes with a unique design that stands out from the crowd wherever you go!
Get the Brother Christmas Short Sleeve T-Shirt
Get the Sister Christmas Short Sleeve T-Shirt
 
6. Little Black Girl Canvas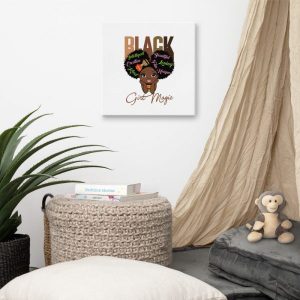 Looking to add more representation to your kid's room? Look no further – this canvas print has a vivid, fade-resistant print that you're bound to fall in love with.
Get the Little Black Girl Canvas
7. Black African Print Minimalist Backpack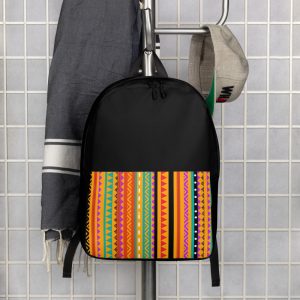 If you feel like you're carrying half of your belongings with you at all times, this backpack is for you! It has a spacious inside compartment (with a pocket for your laptop), and a hidden back pocket for safekeeping your most valuable items.
Get the Black African Print Minimalist Backpack
8. Drummer Festive Lady Hoodie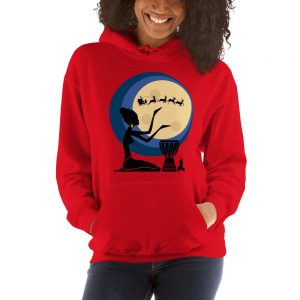 Everyone needs a cozy festive hoodie to curl up in, so go for one that's soft, smooth, and stylish. It's the perfect choice for a Christmas jumper party or a chilled Christmas gathering with the family.
Get the Drummer Festive Lady Hoodie
9. Merry Christmas Mug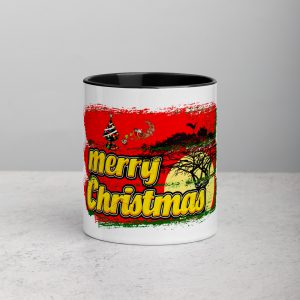 Enjoy the holidays with our vibrant Christmas mug. Add a splash of colour to your Christmas morning with a cup of tea or coffee. These ceramic mugs not only have a beautiful design on them, but also a colorful rim, handle, and inside, so the mug is bound to spice up your mug rack.
10. Happy Holidays Hoodie Dress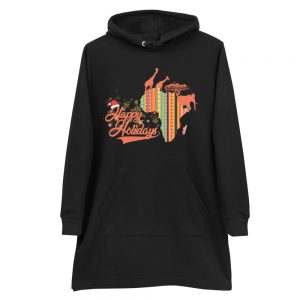 It's time to cozy up in this eco-friendly hoodie dress that's made of 85% organic ring-spun combed cotton and 15% recycled polyester. Whether you decide to wear it at home, outside, or to the office, you'll feel extra comfy and warm.
Get the Happy Holidays Hoodie Dress
HOLIDAY SHOPPING 2021: WHY YOU SHOULD START SHOPPING RIGHT NOW